Long distance and local moving. Make your next move with us.
MOVING IS PERSONAL
Get to Know Us
SOMEONE YOU CAN TRUST
Your Moving Partner
GOING THE EXTRA MILE
Customer Satisfaction
Careful Moving & Storage of Santa Rosa
Moving Company Santa Rosa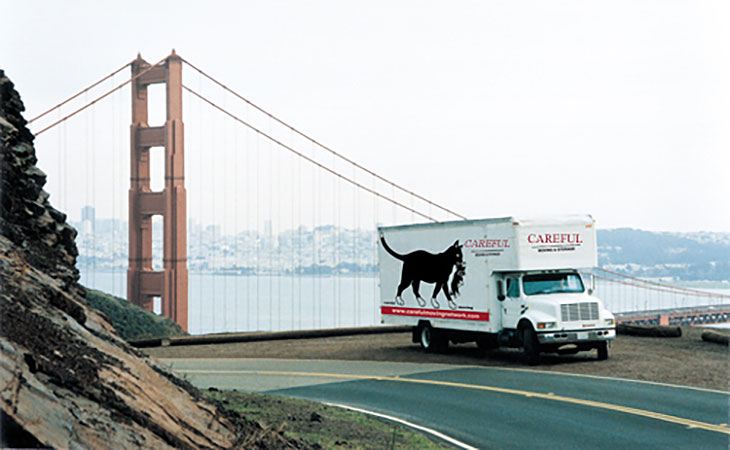 Sonoma: 707-996-1169 | Santa Rosa: 707-528-0328 | Petaluma: 707-762-8365
We offer a range of professional moving services: long and local distance moving, commercial moving, residential moving, 24 hour operations, freight shipping, full or partial packing, full or partial unpacking, long and short term storage, receiving & temporary storage for designers, hospitals, contractors, etc., crating of fine art, marble and antiques. We also offer piano moving and antique restoration storage, as well as furniture and sofa disassembly. Careful Moving & Storage of Santa Rosa will move anything, any size, anywhere!

Although we thought everything was all ready for the move, at the last minute there were 10 big paintings…..in glass and all. The 2 movers carefully padded and packed all the paintings and they arrived at the new home in perfect condition.
Local moving is defined under 100 miles and charged by the hour.  We have crews and trucks available to give you service on any day you prefer.  Our movers are trained, in uniform, and have the experience and desire to give you a great move.
Long distance moves is anything over 100 miles and charged by weight.  We provide expedited service to S. California, Arizona, New Mexico, Utah, Nevada, Idaho, Washington, and Oregon.
We have temporary, permanent, and FREE storage as well!!!