Testimonials and Testimonial Excerpts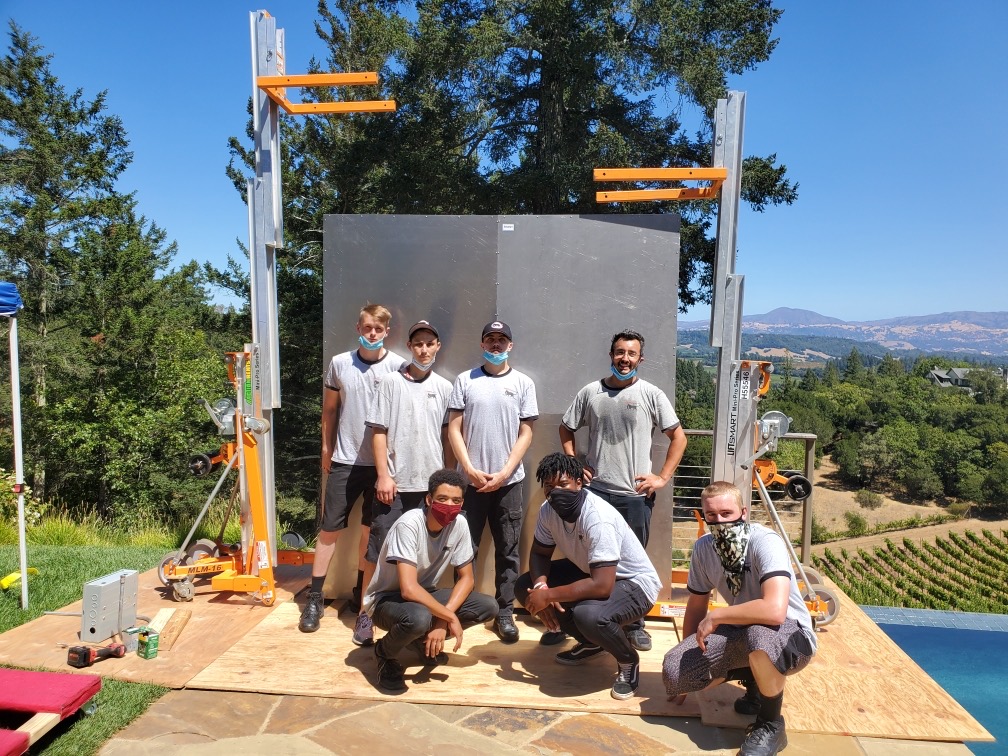 I wanted to take this opportunity to thank you and your entire crew for a successful and professionally executed move of our facilities in late December.  We are extremely pleased with the pre-move guidance that you provided, your on time performance of the move despite less than ideal weather, the competence and politeness of your crew, and the follow up at the completion of the move.  We would be pleased to recommend Careful Moving & Storage to anyone who is contemplating a move.  Thank you again for making this significant event in our firm's history as painless as possible.
They were professionals…knew how to get it done, within their estimated time and nothing broken. Great guys!
Although we thought everything was all ready for the move, at the last minute there were 10 big paintings… in glass and all.  The movers carefully padded and packed all the paintings and they arrived at the new home in perfect condition.
I'm writing to thank you so much for your company's generosity in volunteering to move SCAFEM's storage items to our new storage unit for no charge. All items arrived safe and sound and the new storage room is all set up. Your crew was polite and efficient and took excellent care of us…..
The dust is beginning to settle on our big OVA Office move; and now I have a moment to thank you and your crews personally for the very generous donation of your time, energy, and professional skills.  All of us at the OVA office, the Board of Directors, — and I am certain I can speak for Ted Throndson as well – wish to convey our sincere appreciation on behalf of ourselves and the OVA community for the care your firm took moving our mountain of files from the old office site to our new address.
Oakmont Gardens is a 162 apartment Senior Living Community in Santa Rosa, CA. We have recommended Careful Moving & Storage to new residents joining our community as well as to existing residents who have transferred to new apartments. To date, Careful Moving & Storage has been the moving company of choice for fifty move-ins at Oakmont Gardens. From initial contact, Wyatt and his team have been prompt, courteous and flexible to the needs of our residents. Each move has been smooth and without incident. The moving teams really provide their customers with an extremely high level of customer service. As their name implies, they are careful, considerate, and take pride in each and every move. We at Oakmont Gardens cannot recommend them highly enough!
The movers were very sensitive to my parents' wishes…not getting upset when they kept adding more and more to the pile to be moved. I think my parents took a few things out of the recycle pile, but the Careful guys were very CAREFUL not to hurt my parent's feelings.
Dear C.O.O., I want to thank you and "Careful Moving & Storage" for facilitating a seamless move to our new office location for the Aesthetic Laser & Vein Center. From the initial consultation to the completion of our move, your team of professional movers were efficient while providing courteous excellent customer service. We have many fine-tuned medical lasers, and your team of Eddie, Jeremy, Wyatt, and Cody indeed were "Careful" and delivered our valuable equipment intact. I cannot thank you enough for providing us with such professional service. You delivered!! I would be happy to recommend your services to anyone contemplating a move.
We'd like to thank you for the services you provide to our mutually valued customers.  Many of you have worked with our office and our customers for decades.  We value our relationships… we have had a Preferred Vendor list we utilize in office and we hope you have received benefit from being high on our list.