How to Pick the Best Type of Storage Unit for Your Needs
Proper storage space is in constant short supply around our homes and businesses. Belongings take over spare rooms, garages, and every open surface, creeping in without a second thought. Luckily, storage units are here to the rescue! 
Careful Moving and Storage has been providing professional moving and storage solutions to Sonoma County for over 45 years! Looking to reduce clutter but aren't sure what type of unit you should rent? Read on to learn the difference between the most common types of storage units available in Santa Rosa and throughout Sonoma County. 
 1. SHORT TERM STORAGE UNITS VS LONG TERM STORAGE UNITS
The first thing to consider when choosing a storage unit is how long you will need to rent it for. Short-term storage units are typically rented for 3 months or less. They are a great option if you are moving into a new home or relocating your business. Planning a move to Sonoma County, or are having your home remodeled? Short-term storage units are perfect for keeping all of your belongings safe and secure until your residence is move-in ready.  
If you need to rent a unit for more than three months, long-term storage is going to be your best solution. Renting a long-term storage unit will allow you to safely store anything for a prolonged period of time. This includes extra furniture, clothing, seasonal decorations, or anything else you may not need on a day-to-day basis. 
At Careful Moving & Storage, we provide Santa Rosa residents with short and long-term storage unit rental options. We offer flexible move-in and move-out dates, based on your specific needs. Whatever your storage needs are, just let us know!
2. CLIMATE CONTROLLED STORAGE UNITS IN SONOMA COUNTY
In Sonoma County, moisture and temperature fluctuations can damage your belongings if they are not properly stored and protected. Climate-controlled storage units provide 24/7 temperature and humidity regulation. This ensures all your electronics and other fragile belongings are stored in a safe and controlled environment.
Climate controlled storage units are the ideal option for: 
Antiques
Important Documents
Photographs
Valuable Art
Automobiles
Electronic Equipment
The Careful Moving & Storage team are industry professionals. They guarantee all your items remain in perfect condition during short or long-term storage. After all, we have years of experience and expert training in moving and storing everything, from delicate antiques and collectibles to specialty items like pianos. 
3. CONVENIENT STORAGE VAULTS DELIVERED ANYWHERE IN SONOMA COUNTY 
Mobile storage vaults are large containers that are delivered to your home for easy loading. It's a great alternative to traveling back and forth. It also allows you to load and organize your storage unit at your convenience. Once you load your storage vault, a delivery team picks up the unit and moves it. This storage type ensures everything is just as you packed it when it arrives.
If you're planning a home remodeling project, you can even use a mobile storage vault to store your belongings on site. This way, they are out of the way, but not gone forever! Contact local moving and storage company, Careful Moving & Storage to have a storage vault delivered directly to your Sonoma County residence. Save time on your storage solutions!
4. DRIVE-UP SELF STORAGE UNITS IN SONOMA COUNTY 
Self-storage units can be utilized for short or long-term use. Therefore, they are ideal for storing items you will need regular access to but may not have room for at home. A self storage facility will provide a number of differently sized units depending on what you need to store. You will typically be able to access your unit any time of day or night. Plus, these facilities are secured and protected by 24/7 security systems. As the name implies, you can simply drive right up to your storage unit for easy item storing or retrieving. 
Self storage is a great place to store items like: 
Tools
Landscaping Equipment
Sports Gear
Camping Equipment
Outdoor Furniture
Seasonal Holiday Decor 
And Much More
5. COMMERCIAL WAREHOUSE STORAGE SPACE FOR SONOMA COUNTY BUSINESSES
Commercial warehouse storage is a business owner's best solution to reducing clutter, improving inventory control, and remaining organized! This will allow you to store merchandising materials or seasonal decorations off-site, as well as any backstock or bulk items you don't have room for.  ⁠
At Careful Moving & Storage we offer flexible commercial warehouse storage options for Santa Rosa businesses that are short on space. You can save time and money with commercial warehouse storage space. So maximize your business by utilizing your location the way you have always dreamed of! 
Let Careful Moving and Storage Handle All Your Storage Needs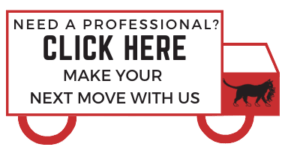 Careful Moving and Storage, Inc has been serving the Sonoma County community with professional moving services and secure storage options for over 45 years! Our quality service and personalized care will put your storage anxieties at ease.Looking for a safe, secure, and personalized storage unit in Sonoma County?
Contact the team
 at Santa Rosa's #1 local moving and storage company, Careful Moving and Storage!